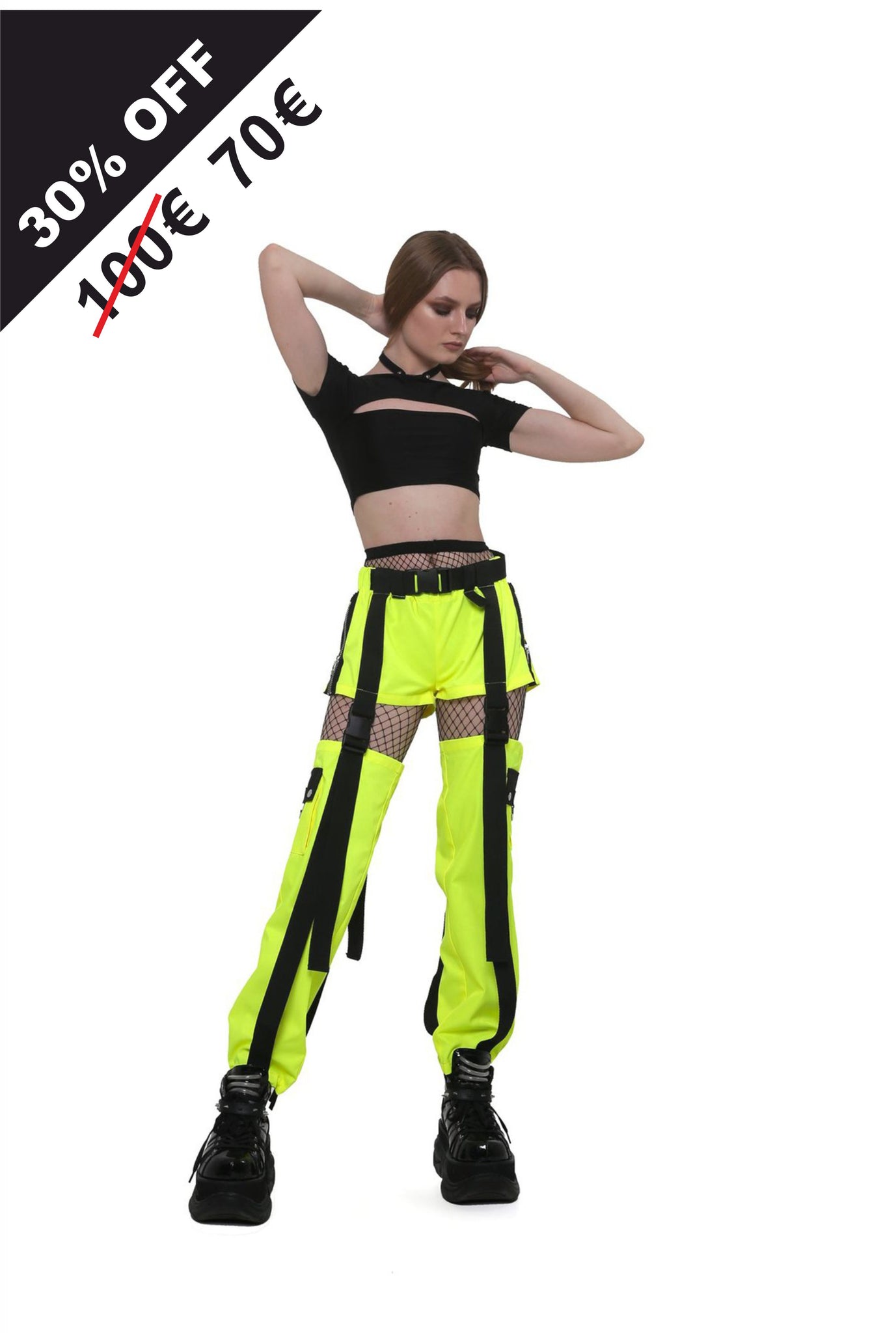 2-way cargo pants. [Neon Lemon]
DETAILS:
2-way cargo pants.
This is a unique 2-in-1 piece, which can be worn as strap pants or shorts if you decide to detach the bottom details. With side zippers to adjust the side cuts to your liking and pockets on the back and sides of each bottom part.
designed by Marika Rossa
Measurements:
Important!
These come in unisex sizes, which may be different than you're used to wearing. Please check the measurements carefully before placing your order. 


 Production time: 1 - 9 working days 
Please check your local customs regulations before placing your order. Our shop is not responsible for any extra customs charges.
Processing time for in stock orders takes 1-4 business days, for pre-order items it may take up to 30 business days. 




The estimated shipping time is 14-17 working days AFTER PROCESSING your parcel. The delivery is made via regular post, which means YOU NEED TO COLLECT your parcel at your local post office YOURSELF! Please contact your local post office as soon as you see it has reached your country.

If your parcel stops tracking, it means it is going via transit. Please contact your local post office to check its status, otherwise it returns to sender as non-reclaimed. 

Please check your local customs regulations before placing your order. Our shop is not responsible for any extra customs charge
CAUTION:
LISTEN TO TECHNO ONLY
WHILE WEARING THIS ITEM
NO SISSY STUFF ALLOWED